Dow lost 31, decliners a little ahead of advancers & NAZ gained 18. The MLP index was fractionally higher in the 299s & the REIT index added 1 the 346s. Junk bond funds edged up & Treasuries rose. Oil sank (see below) & gold crawled higher.
AMJ (Alerian MLP Index tracking fund)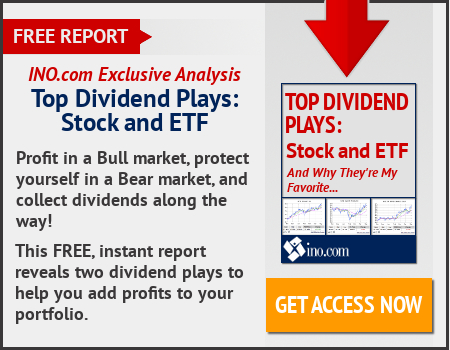 Light Sweet Crude Oil Futures,N
Boeing's (a Dow stock) production of 777 jets may be cut further than projected if sales lag this year, the CEO said. Cutting production of 777s would "add pressure" to the goal of hitting its profit-margin target, but would not change the target, Dennis Muilenburg said. The company makes 8.3 of its 777s per month, & had already announced plans to cut output to 7 per month next year as it shifts to a new model, the 777X, which enters production in 2018. The shift will mean deliveries of the 777 fall to about 5.5 a month in 2018, he said. But the company has sold just eight 777s this year, far short of its target of 40-50 sales needed to sustain production at those levels. "So, obviously, pressure there," Muilenburg adde, noting numerous 777 sales campaigns are underway. "We need to be successful on some of those campaigns over the next two to three months to hold that seven-a-month rate structure," he said. "If we don't, we'll have to adjust." The stock fell 1.09. If you would like to learn more about BA, click on this link:
club.ino.com/trend/analysis/stock/BA?a_aid=CD3289&a_bid=6ae5b6f7
Boeing (BA)
General Electric, another Dow stock, agreed to acquire software developer Meridium to help the industrial giant build its digital division. Meridium's focus on asset performance management will boost GE's ability to monitor & maintain heavy-duty machinery. The deal, including a 26% stake GE took in 2014, is valued at $495M. "It enhances our asset performance-management capabilities, not only from a technical perspective, but from a footprint perspective across the globe," Kate Johnson, chief commercial officer for GE Digital, said. Meridium's products are licensed for use at 1200 locations in 80 countries, she said. "Meridium fits very nicely into the portfolio." The move is the latest in a string of small deals in recent weeks for GE. GE is looking to fill gaps & bolster operations as the company reorients around industrial manufacturing & complementary software. CEO Jeffrey Immelt has sold most of the finance & consumer-focused businesses while completing GE's largest-ever acquisition, a $10B deal for Alstom's energy unit, last year. Closely held Meridium specializes in software that monitors equipment data to evaluate performance & prevent the assets from breaking down unexpectedly. The company, with about 430 employees, serves industries such as chemicals, oil & gas, power & mining. The stock slid back pennies. If you would like to learn more about GE, click on this link:
club.ino.com/trend/analysis/stock/GE?a_aid=CD3289&a_bid=6ae5b6f7
General Electric (GE)
Oil prices fell about 2% as data showing large weekly builds in US petroleum products offset a surprise draw in crude stockpiles, pressuring prices to their 2nd daily loss. US inventories of distillates, which include diesel & heating oil, rose 4.6M barrels last week, according to the Energy Information Administration. Analysts had expected an increase of 1.5M barrels. It was the biggest weekly build since Jan, putting distillates at 6-year seasonal highs. The EIA also reported that crude inventories fell 559K barrels last week. Analysts had expected a build of 3.8M barrels. Gasoline stockpiles also rose more than expected, gaining by 567K barrels versus a forecast build of 343K. West Texas Intermediate (WTI) crude futures slid 95¢ (2.1%) to $43.95. Oil futures rose briefly after the EIA reported the latest crude drawdown, which followed the previous week's surprise decline of 14.5M barrels. That earlier draw, the most for a week since 1999, was due to Tropical Storm Hermine delaying oil arrivals into the Gulf Coast for several days.
Oil Prices Down 2 Percent; Product Builds Offset U.S. Crude Draw
Early gains did not last when nervous traders sold stocks in the PM. The bulls are happy the Dow's 18K support level held, but that is fragile. There will be more choppy trading until Janet gives her report next week.
Dow Jones Industrials