Dow gave back 30, decliners slightly ahead of advancers & NAZ crawled up 1. The MLP index gained 1+ to the 315s (still trading flattish for months) & the REIT index added 3+ to the 365s. Junk bond funds were mixed & Treasuries went higher. Oil was about even & gold rose on global uncertainties.
AMJ (Alerian MLP Index tracking fund)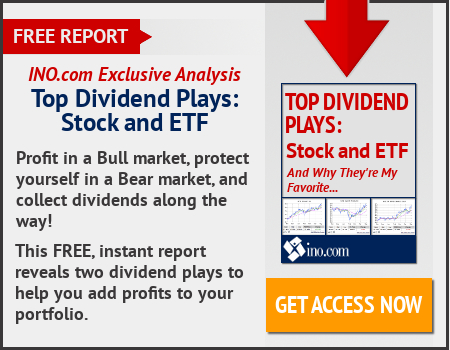 America's service industries expanded in Aug at the weakest pace in 6 years, joining manufacturers in an abrupt slowdown that may signal waning optimism about the economy. The Institute for Supply Management non-manufacturing index slumped to 51.4, the lowest since Feb 2010, from 55.5 in Jul. While a reading above 50 indicates the industries that make up almost 90% of the economy are expanding, the figure is lower than the most pessimistic projection. Measures of orders & business activity skidded by the most since 2008, when the US was in a recession & an employment index moved closer to stagnation. Following the group's factory survey, which showed manufacturing unexpectedly contracted, & separate figures indicating hiring cooled in Aug, the services slowdown raises questions about the economy's strength ahead of the Fed meeting later this month. 7 of 18 industries showed a contraction, including retail; arts & entertainment; transportation & warehousing; & mining. That compares with 3 industries in the Jul survey. The setback to demand for services is a surprise given that households are still spending at a solid clip & home sales remain sturdy. The weakness across services & manufacturing may reflect adjustments to capital-spending plans amid declining corporate profits. With factories still trying to regain their footing after the combined hit from the stronger $, lower oil prices & sluggish global markets, the task of propping up economic growth has been falling to non-manufacturing industries. The forecast called for 54.9. The business activity index, which parallels the factory production gauge, dropped to 51.8 from the prior month's 59.3. It was the lowest level since Jan 2010 & the steepest slide since Nov 2008. The new orders measure fell to 51.4 from 60.3, marking the lowest level since Dec 2013 & largest decrease since Jan 2008. A gauge of order backlogs fell to 49.5 from 51. The employment gauge decreased to 50.7 from 51.4, the 2nd straight drop. The ISM manufacturing index released last week showed activity contracted in Aug for the first time in 6 months, with producers cutting orders & production & pulling back on hiring.
U.S. Services Industries Expand at Weakest Pace in Six Years
The world's top 2 crude-oil producers pledged to cooperate to stabilize global markets, while failing to announce any specific measures to bolster prices. "We have a number of tools at our disposal for joint actions," Russian Energy Minister Alexander Novak said yesterday following a meeting with his Saudi counterpart Khalid Al-Falih at the G-20 summit in China. Both agree that an output freeze would be the most constructive instrument, he said. Despite promise of a "significant" announcement, leading to a 5.5% jump in oil prices, no concrete actions were revealed. Al-Falih denied there was any current need to cap production, saying "markets are trending in the right direction." While Russian-Saudi cooperation is yet to yield firm steps toward steadying the market, a joint press conference between the 2 oil giants is rare, showing a growing trust & understanding that collaboration is vital to oil's recovery, the ministers said. In a joint statement, the 2 countries confirmed they'll hold further talks during the International Energy Forum in Algiers this month. They'll also coordinate a bilateral working group on oil & gas cooperation in Oct & meet at the OPEC ministerial summit in Nov.
Iran's oil minister says his country would support any decision by the oil producing group of nations that seeks to stabilize the oil market. Bijan Namdar Zangeneh is quoted as saying after talks with OPEC chief Mohammad Sanusi Barkindo that most OPEC members want to see the price of crude oil at $50-60 per barrel. Zangeneh said "this price makes production of oil by OPEC members profitable, economical and useful, while preventing the rivals from raising their output." Iran is trying to regain its share of the global petroleum market after the removal of sanctions. It has said it will participate in talks on a possible production freeze after it reaches an output of 4M barrel per day.
Stocks don't know what to do. US economic data is sluggish, but that encourages buyers who want Janet to leave interest rates alone. Of course weak data does not give a positive message about the economy. Oil continues to be volatile. The bulls are hoping there will be production limits to help boost oil prices. Any such agreement is still a couple of weeks away. Stock averages remain near record highs without supporting strong macro data behind the rise this year.
Dow Jones Industrials