Dow climbed 72, advancers ahead of decliners almost 4-1 & NAZ added 22. The MLP index rose 3+ to the 312s & the REIT index added 2+ to the 364s. Junk bond funds crawled higher & Treasuries advanced. Oil rocketed ahead after 4 days of selling (see below) & gold was also bid higher.
AMJ (Alerian MLP Index tracking fund)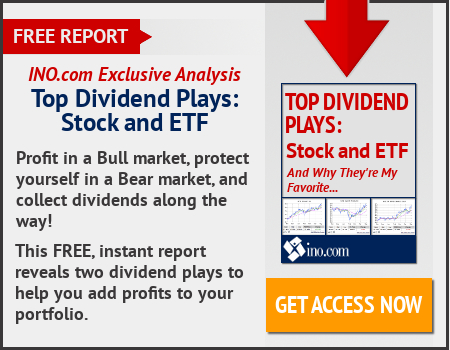 Vladimir Putin said he'd like OPEC & Russia, producers of ½ of the world's oil, to reach a deal to freeze supply & expects the dispute over Iran's participation can be resolved. "From the viewpoint of economic sense and logic, then it would be correct to find some sort of compromise," Putin said in an interview. "I am confident that everyone understands that. We believe that this is the right decision for world energy." While talks collapsed in Apr over whether Iran should join in, countries now recognize the nation should be allowed to continue raising production, Putin said. The Russian pres said he may recommend completing the plan when he meets with Saudi Deputy Crown Prince Mohammed bin Salman at the Group of 20 summit in China next week. Oil rallied more than 10% last month on speculation OPEC will reach an accord with non-members at an informal meeting in Algiers this month. The prolonged slump in crude prices, stuck at ½ the levels seen 2 years ago, is battering the economies of producer nations, giving oil-market rivals cause to cooperate. "I would very much like to hope that every participant of this market that's interested in maintaining stable and fair global energy prices will in the end make the necessary decision," said Putin. Prince bin Salman "is a very reliable partner with whom you can reach agreements, and can be certain that those agreements will be honored," he said.
The US economy appears strong enough to warrant significantly higher interest rates, Richmond Federal Reserve Bank pres Jeffrey Lacker said. Lacker, who is not a voting member of the central bank's rate-setting committee this year, made his comments after the gov reported a hiring slowdown in Aug that could effectively rule out a rate hike later this month. Lacker's remarks suggested he is concerned the Fed might raise rates too slowly. Lacker argued that a range of economic analysis suggests the Fed's benchmark overnight interest rate, federal funds rate, is currently too low. "It appears that the funds rate should be significantly higher than it is now," he said. Lacker participates in discussions on interest rates. The Fed has appeared sharply divided between policymakers who favor rate increases soon & those who urge more caution. Those favoring caution appeared to get a boost when a report showed 150K jobs were created last month, fewer than expected. But Lacker said the case for higher rates would only grow stronger unless job growth slowed "significantly in the months ahead." The Fed has signaled since Mar that 2 rate increases could be in order this year. Janet Yellen said last week she thought the case for a rate hike had strengthened, but many investors have doubts the central bank will raise rates at all this year. Lacker said he was concerned the economy could heat up enough for inflation to get above the Fed's 2% target, hurting the central bank's credibility. He said warning about prices "might not be fashionable" give that inflation has been below target in recent years. But there is a real risk of falling behind the curve & jacking up rates so quickly a recession ensued, he added. "It would be hard to calibrate policy settings carefully enough to avoid precipitating a contraction in real activity," Lacker said.
Oil futures rose, rebounding after a 4-session decline as a slowdown in US job growth lowered the likelihood of a Federal Reserve interest-rate increase at the central bank meeting later this month. That could lead to weakness in the $ & buoy dollar-denominated prices for oil. Vladimir Putin also called on oil producers to reach a deal to cap output. Oct WTI crude rose $1.28 (3%) to settle at $44.44 a barrel. However, it still lost 6.7% for the week.
McDonald's, a Dow stock & Dividend Aristocrat, has been famous for its small-owner-focused franchise system, in which entrepreneurs with only a store or 2 would sweat the details of their restaurants, yielding better customer service. Lately, however, the company has begun shedding mom & pop owners in favor of bigger operators. Since 2014 the number of US franchise owners has dropped 2.6%, while the number of franchised locations has grown 1.2%. The chain's biggest franchisees are getting larger, while those who own 5 locations or fewer are on the wane. Getting rid of smaller franchisees allows MCD to speed renovations & the implementation of new technology, such as the self-ordering touchscreens being tested in about 250 locations. Such gear can be expensive, & smaller franchisees often don't have the capital to pay up, making them less willing to embrace company plans. In Apr, CEO Steve Easterbrook said the company is consolidating its restaurants to fewer operators in the US, where franchisees own 5-7 locations on average. "Does that give us fewer, stronger operators and a stronger balance sheet and their ability to invest in scale?" he asks. "It could." The stock went up 43¢. If you would like to learn more about MCD, click on this link:
club.ino.com/trend/analysis/stock/MCD?a_aid=CD3289&a_bid=6ae5b6f7
McDonald's Is Pushing Out the Small Fries
McDonald's (MCD)
The jobs report gives a muddy picture of what's in store for future rate increases. A mediocre jobs number suggests another excuse for delay, but other comments blur that message. Oil continues to be highly volatile & will be a major market driver in Sep. Next week traders on holiday will return to the market, bringing more excitement.
Dow Jones Industrials