Dow lost 13, advancers ahead of decliners 3-2 & NAZ added 8. The MLP index was fractionally higher to the 317s & the REIT index gained 5 to the 366s. Junk bond funds went up & Treasuries rose. Oil is flattish & gold is a tad lower.
AMJ (Alerian MLP Index tracking fund)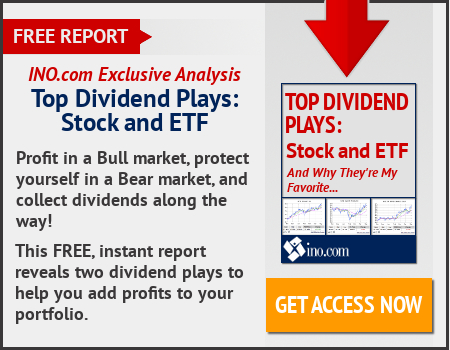 Federal Reserve Bank of San Francisco pres John Williams painted an upbeat picture of the US economy, despite recent disappointing data that's led investors to reduce their bets on an interest-rate increase later this month. The economy is "in good shape and headed in the right direction," Williams said. When asked whether recent weak data on manufacturing & services & slower job growth are weighing on that assessment, he said he's waiting to talk to his staff & FOMC colleagues before making up his mind. "I see the data releases, I'm not drawing big conclusions from them -- I know that next week, I'm going to be sitting down with my staff and reading lots of materials and analysis." "Every meeting is live, we want to have a serious discussion," Williams said when asked if a rate hike in Sep is on the table. While adding that he didn't want to lean one way or the other, he said "I would say an open mind, meeting's alive." Asked whether an increase was possible this year, Williams said "an increase is always on the table, but when it will happen and if it will happen will depend not only on what we're seeing in the economy." Williams pointed to the larger picture during his speech. He noted that unemployment has declined to 4.9% from a 10% post-recession peak, while voicing confidence that "inflation is well within sight of and on track to reach our target" of 2% in the next year or 2.
Mark Carney stood by the actions of the Bank of England around the Brexit vote as his testimony to lawmakers quickly turned into a grilling by his most vocal critic. "In light of all the events since the referendum, since the evening of the 23rd, I'm absolutely serene" about the judgments taken by BOE officials including the Monetary Policy Committee. The Treasury Committee chair opened the session with an unexpectedly immediate focus on pro-Brexit Rees-Mogg's allegations that the governor had exaggerated his warnings before the UK vote to exit the EU. Carney is testifying to Parliament for the first time since the BOE said Britain's decision had "markedly" worsened the outlook. "In terms of the broad swathe of data, how the economy has responded, what's happened directionally on business investment and commercial real estate, and that relative to the resilience of the consumer sector," Carney said. He was "comfortable that the orientation, the judgment of this committee -- all indviduals and the committee collectively -- that the referendum represented a risk to monetary policy, in other words to the stance of monetary policy."
Oil rose to pare some of the previous day's losses, partly thanks to a weaker $, but the limited likelihood of a near-term agreement among the world's biggest exporters to rein in production kept gains in check. US crude futures gained 40¢ to $45.23 a barrel. Oil hit a one-week high on Mon after Russia & Saudi Arabia agreed to cooperate on stabilizing the oil market. Prices have since fallen due to uncertainty over a deal, particularly after a meeting in Doha in Apr among the world's largest producers to discuss output ended in failure. In the short term, $ weakness following soft US economic data could support oil as non-US investors take advantage of a relatively cheaper currency to buy $ denominated assets. US crude was supported by Genscape data showing a draw of 700K barrels last week at the Cushing, Oklahoma delivery hub for US crude. US commercial crude inventories likely dropped 100K barrels last week after rising for 2 straight weeks, according to the current forecast.
Oil Rises, Doubt Over Output Deal Tempers Rally
This looks to be another nothing day for the stock markets. However the weak data for the services industry, manufacturing & jobs data is sinking on more traders. Dow is extending its sideways performance that has lasted for 2 months (shown in the chart below) & needs a jolt get out of this rut.
Dow Jones Industrials