Dow retreated 130 (150 below the highs early in the day), decliners over advancers almost 2-1 & NAZ fell 33. The MLP lost 1+ to the 313s & the REIT index rose 1+ to the 362s (near its recent record highs). Junk bond funds were a little higher & Treasures also went up. Oil tumbled to the 44s (more below) & gold had a modest decliner.
AMJ (Alerin MLP Index tracking fund)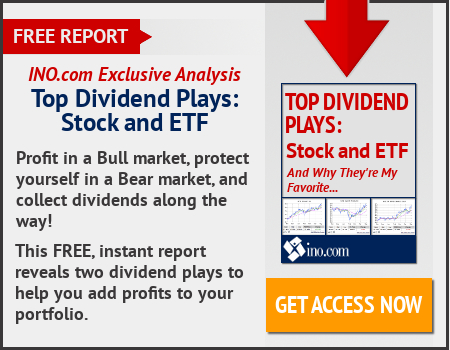 Oil tumbled after Saudi Arabia was said to dismiss the prospects for an output agreement to stabilize the market in talks in Algiers next week. Futures dropped as much as 4.4%. The kingdom doesn't anticipate any decision to be made about supply. Prices climbed earlier after Saudi official were said to have made a proposal to their Iranian counterparts to lower the kingdom's production in exchange for Tehran agreeing to freeze its own output at its current level of 3.6M barrels a day.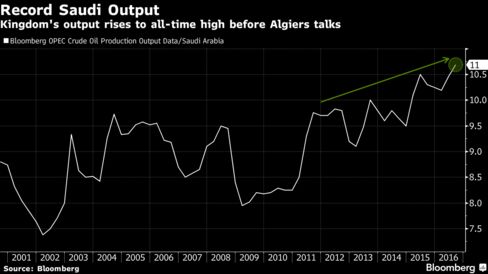 Riyadh will work with other member countries to stabilize the oil market in the run up to the group's next official gathering in Vienna in Nov. West Texas Intermediate for Nov fell $1.87 (4%), to $44.45 a barrel. The contract touched $46.55 earlier, the highest since Sep 9. Oil has fluctuated since the Aug rally on speculation OPEC & Russia will agree on ways to stabilize the market when they meet next Wed. While Venezuelan President Maduro said members are close to a deal, almost all analysts surveyed said an agreement to limit production is unlikely. There have been meetings from Vienna & Paris to Moscow as oil producers attempt to reach a consensus. Saudi & Iranian oil officials discussed a proposal at the OPEC headquarters in 2-day talks that ended yesterday without a deal.
In a speech announcing a new initiative to study poverty by his bank, Federal Reserve Bank of Philadelphia pres Patrick Harker also underscored that monetary policy is limited in what it can do for the economy. The official didn't address the monetary policy or economic outlook. The speech was due to be delivered in a joint appearance with the chiefs of the Cleveland & Atlanta Fed banks, held in the wake of this week's FOMC gathering, which opened the door to a rate rise before the year ends. "Despite what many people think, the Fed actually has a fairly limited set of tools, and the only policy we set is monetary policy," Harker said. "We don't deal with taxes or spending or debts or deficits -- except to the extent that they affect the overall economy," he added. But the Fed can help address underlying economic challenges in the American economy in other ways. "The goal of the Fed is to create the conditions in which economic growth can thrive," Harker said, explaining "one way to encourage that growth is by ensuring every part of the country -- every community, every individual -- has a chance to become economically self-sustaining." To that end, he said the Philadelphia Fed is launching an "intensive research initiative to better understand how poverty affects the economy, to inform policy makers, and to use our findings to promote economic mobility." He said over the next 3 years his bank will host a series of forums to highlight that research & to bring interested participants together.
Fed's Harker Says Fed Has Limited Tools to Affect Economy's Performance
Shares of Apple, a Dow stock, took a nosedive in the PM after a report that Japanese regulators are considering taking antitrust action against the tech giant. The stock was trading little changed at 1:30 PM, then tumbled 2.3% over the next 30 mins before bouncing slightly. Japan's antitrust regulators are considering charging AAPL for possible violations that may have helped it dominate smartphone sales in the country. Japan isn't the only country going after the company. Last last month, the EU ordered Ireland to recover about $14.5B in taxers from AAPL as it ruled that AAPL's tax arrangement with Ireland breached state-aid rules. Its stock has gained 7.2% YTD. The stock closed trading down 1.91. If you would like to learn more about AAPL, click on this link:
club.ino.com/trend/analysis/stock/AAPL?a_aid=CD3289&a_bid=6ae5b6f7
Apple (AAPL)
AAPL stock has a lot of fans, but it has been under fire this year. Chances are more people will taker shots at the company. Meanwhile the oil rally is over once again as different countries with varied agendas find they are having a difficult time agreeing on anything. let alone how to limit production. Somebody has to be willing to accept pain. There are no volunteers. While Dow held above the important 18K floor, once again it was unable to make an assault reaching a new record high. Q3 earnings season is around the corner.
Dow Jones Industrials