Dow rose 110, advancers over decliners almost 3-1 & NAZ gained 12. The MLP index jumped up 6+ to the 315s & the REIT index was up 2+ to the 361s. Junk bond funds advanced & Treasuries were a little weak. Oil shot up 2+ to the high 46s & gold slid back.
AMJ (Alerian MLP Index tracking fund)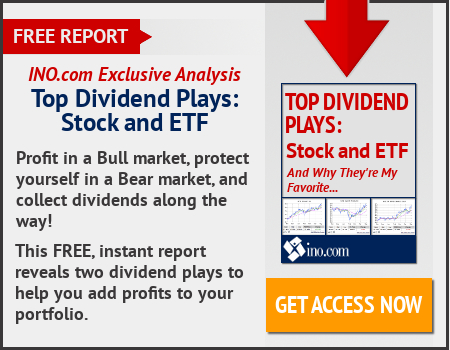 Light Sweet Crude Oil Futures,N
OPEC agreed to cut production for the first time in 8 years, according to a leaker, sending oil prices more than 6% higher as Saudi Arabia & Iran upset wrong-footed traders. In 2 days of round-the-clock talks, the group agreed to drop production to 32.5M barrels a day. That's nearly 750K barrels a day less than it pumped in Aug. The deal will reverberate beyond OPEC. It will brighten the prospects for the energy industry to small shale firms, & boost the economies of oil-rich countries such as Russia & Saudi Arabia. For consumers, however, it will mean higher prices at the pump. The agreement also signals a new phase in relations between Saudi Arabia & Iran, which have clashed on oil policy since 2014 & are backing opposite sides in civil wars in Syria & Yemen. The deal indicates that the 2 countries, with the mediation of Russia, Algeria & Qatar, were able to overcome the differences that sunk another proposal to cap production earlier this year. The stakes for OPEC, which pumps 40% of the world oil, are high as the International Energy Agency has warned of a weak petroleum market next year. As OPEC agreed to limit its output, Russia smashed a post-Soviet oil-supply record, pumping 11.1M barrels a day in Sep, up 400K from Aug.
OPEC Agrees to First Oil Output Cut in Eight Years
Fed Chair Janet Yellen told lawmakers that the US will continue to add jobs at a solid rate, though the recent average pace is probably higher than what's sustainable over the long term & would eventually cause the economy to overheat. The current course of the economy calls for a gradual increase in interest rates, something that doesn't have a fixed timetable, Yellen said. "If we allow the economy to overheat, we could be faced with having to raise interest rates more rapidly than we would want," she added. The Fed, under former Fed Chair Ben Bernanke & later Yellen, left rates near zero from the end of 2008 thru Dec 2015 as it tried to stoke job growth in the wake of the Great Recession. The Fed raised rates late last year, but it's delayed a follow-up increase amid overseas risks & as it waited for further evidence that the economy has healed. Yellen last week argued that it made sense to put off a move for now amid signs that discouraged Americans who dropped out of the labor market are returning & looking for work, though she also agreed that the case for a rate rise has strengthened. She reiterated that most members of the FOMC expect a rate increase this year. That has economists looking to the Dec meeting, coming after the election.
Yellen Sees Solid Job Growth, No Fixed Timetable for Rate Rise
Chicago Fed pres Charles Evans said that the US is likely to be in a low interest-rate environment "for some time." Evans fretted that leaves policymakers with less room to navigate any future downward shock. Even once rates have normalized, "the new equilibrium likely will be one with lower interest rates than we have experienced in the past."
The news from OPEC was greeted by the stock market with caution. The agreement is not yet official & member countries have been known to "cheat" in the past. The market received another reminder that low interest rates are not going away anytime soon. Janet can always be counted on to find an excuse to postpone a rate hike. The lackluster response by the stock market to today's news sends a negative signal going forward, as earnings season approaches.
Dow Jones Industrials