Dow jumped up 239, advancers over decliners better than 2-1 & NAZ gained 85. The MLP index was fractionally lower to 310 & the REIT index rose 4+ to the 354s. Junk bond funds continued mixed & Treasuries were little changed. Oil was up (see below) & gold reduced its loss.
AMJ (Alerian MLP Index tracking fund)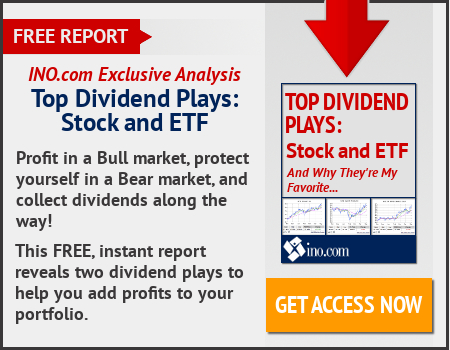 L=F
Light Sweet Crude Oil Futures,N
Federal Reserve Governor Lael Brainard counseled continued prudence in tightening monetary policy, even as she said the economy is making gradual progress toward achieving the central bank goals. "The case to tighten policy preemptively is less compelling" in an environment where declining unemployment has been slow to spur faster inflation, she said. Her comments are the last before the Fed enters its quiet period, during which officials abstain from publicly speaking about monetary policy in the run-up to an FOMC meeting. Policy makers next week to discuss the monetary policy stance. Recent comments from the committee's voters have not projected a cohesive signal about whether they will lift interest rates or stay on hold. "Asymmetry in risk management in today's new normal counsels prudence in the removal of policy accommodation," Brainard said, arguing that with interest rates near zero, it's easier for the Fed to react to faster-than-expected demand than to a negative surprise that upsets the economy. "I believe this approach has served us well in recent months." Brainard has consistently urged patience in hiking rates, pointing to the uncertain global economic environment & unconvincing improvement in inflation as reasons for caution.
Fed's Brainard Says Prudence Warranted as Hiking Rates Poses Risks
US corp chiefs continue to be a gloomy group when it comes to the US economy & that means they won't be doing a whole lot of hiring or capital spending in the coming months. Unless of course they can get more cooperation from DC, such as tax reform & a trade deal. The Business Roundtable CEO Economic Outlook Index (BRT) for Q3, which tracks the views of America's most influential CEOs 6-months out, showed that plans to hire & expectations for sales declined from last qtr, while plans for capital spending were little changed. The Index slipped to 69.6 below its historical average of 79.6. The BRT, a longtime supporter of TPP, has been lobbying in DC & in local communities, in efforts to seal a trade deal this year which would enable American companies to sell their goods abroad by eliminating certain tariffs & taxes. The BRT argues a trade deal would help reignite the economy which remains stagnant. Expectations for US GDP this year is 2.2%, according to the survey. The latest read of GDP showed just 1.1% growth in Q2. "It's hard to get your money back when there is no growth," said Oberhelman, Chairman of the BRT, during a Q&A session.
Oil prices rose as a softer $ & stronger equity markets helped crude futures rebound from an earlier drop pressured by worries about increased drilling activity for oil in the US. Data from energy monitoring service Genscape showing a draw of 330K barrels at the Cushing, Oklahoma delivery point in the 6 days to Sep 12 also supported oil prices. West Texas Intermediate crude rose 29¢ to $46.17. Oil prices were down earlier in the session, extending Fri's trend, on data from last week showing US drillers having added oil rigs for a 10th week in 11 that showed the longest stretch of builds in the oil rig count since 2011. The market was boosted later by uncertainty over a potential Federal Reserve rate hike this month that sent the $ lower and equity markets higher. A softer $ makes greenback-denominated commodities, including crude, more affordable to holders of the euro and other currencies. Notwithstanding this rebound, oil prices are down about 5% since Thurs, partly reversing a 10% rally early in the month that took to prices to around $50 a barrel. Much of that decline was pressured by the $ rally on speculation that the Fed may resort to a rate hike in Sep. Fundamentally, oil prices got a boost last Thurs after gov data showed an extraordinary drop of 14.5M barrels of US crude stockpiles during the week ended Sep 2, the largest weekly drawdown since 1999.
Oil up on Dollar, U.S. Equities; Crude Inventories Eyed
It's a sad state of affairs when higher stock prices are dependent on the Fed perpetuating low interest rates. Some is wrong with this scenario! Fed officials are giving inconsistent thoughts about higher rates & that's part their job. But traders are hanging onto every word. Back to the economy, the US has one of the best in the world but that is nothing to write home about. Once again, GDP growth is running a little over 2%. The Dow chart below describes a robust economy. The stock market is unconcerned about the disconnect between mediocre data & market averages very near record highs. In the past such times have been followed by ugly markets.
Dow Jones Industrials